The Elephantom is a hugely popular picture book by award-winning author and illustrator, Ross Collins. It tells the story of a little girl who finds that being haunted by an elephant is not quite as much fun as she'd hoped. With parents who seem oblivious to phantom poo, she seeks a solution to her big problem with the help of her Gran in the depths of Mr Spectral's shop...
"This wonderful story would be worthy of the late great Roald Dahl himself"
Mumsnet
"I realy enjoyed this story because it was realy humeras and the animals at the little girls granny house they had a lot of detale. My favourite part was when the elephantom pooed in the little girls room."
Harry
Read in The Guardian how the book was brought to the stage. theguardian.com
Find out more about Ross' work and buy the book here rosscollins.net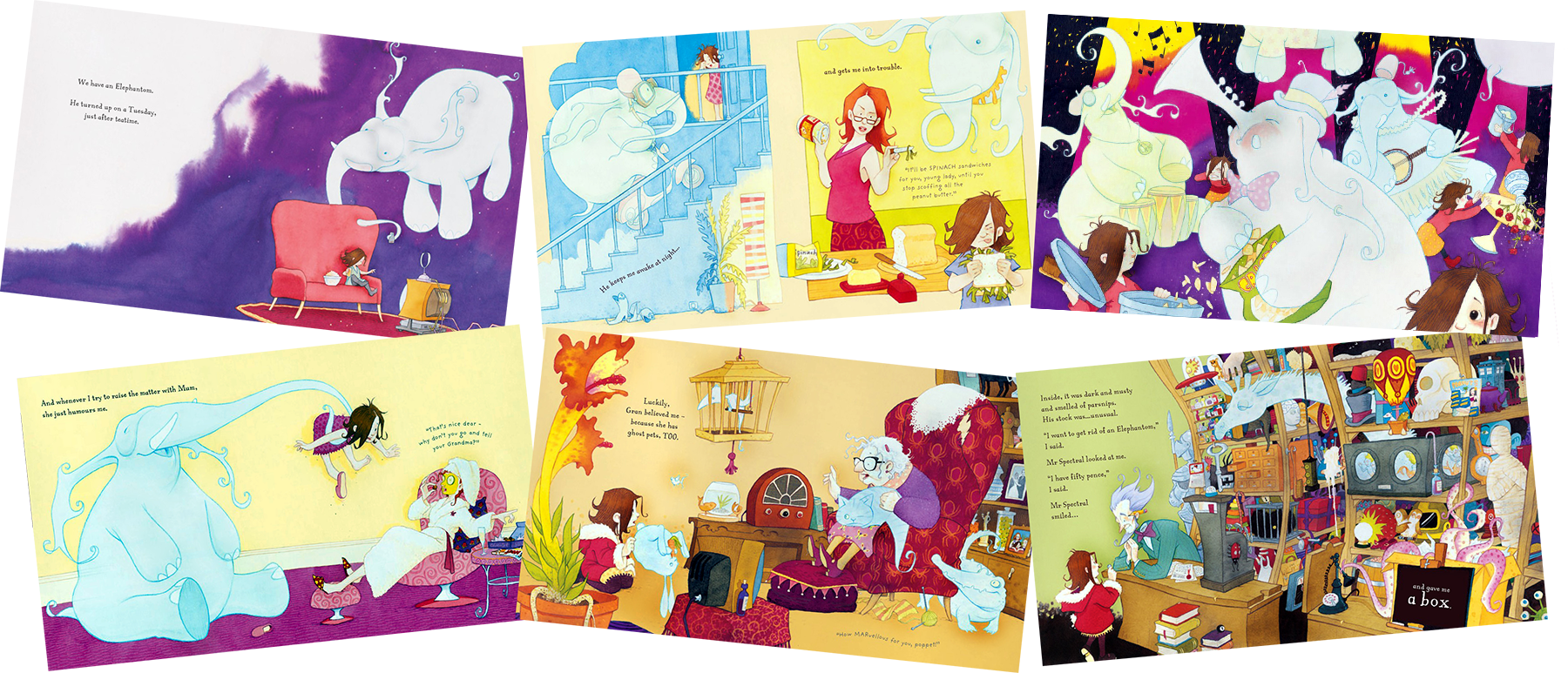 The Elephantom has now been brought to the stage by the Royal National Theatre's 'War Horse' creative team.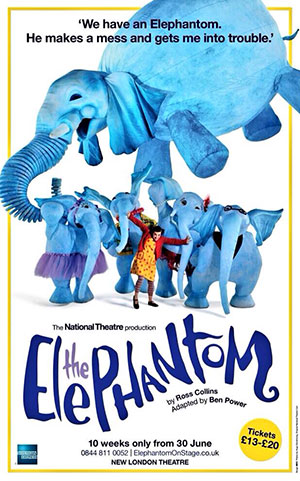 The play is Directed by Finn Caldwell and Toby Olie with Consultant Director Marianne Elliot in an adaptation by Ben Power.
The Elephantom has enchanted children and adults alike with amazing puppet design by Toby Olie, rampant party elephants by Dulcie Best, fantastical set design by Samuel Wyer, ethereal lighting by Matt Daw, trunk sounds by Alma Kelliher and a magical live score by Adam Pleeth.
The Elephantom & it's characters have been brought to life by the acting and puppeteering talents of Laura Cubitt, David Emmings, Susan Harrison, Julia Innocenti, Avye Leventis and Tim Lewis.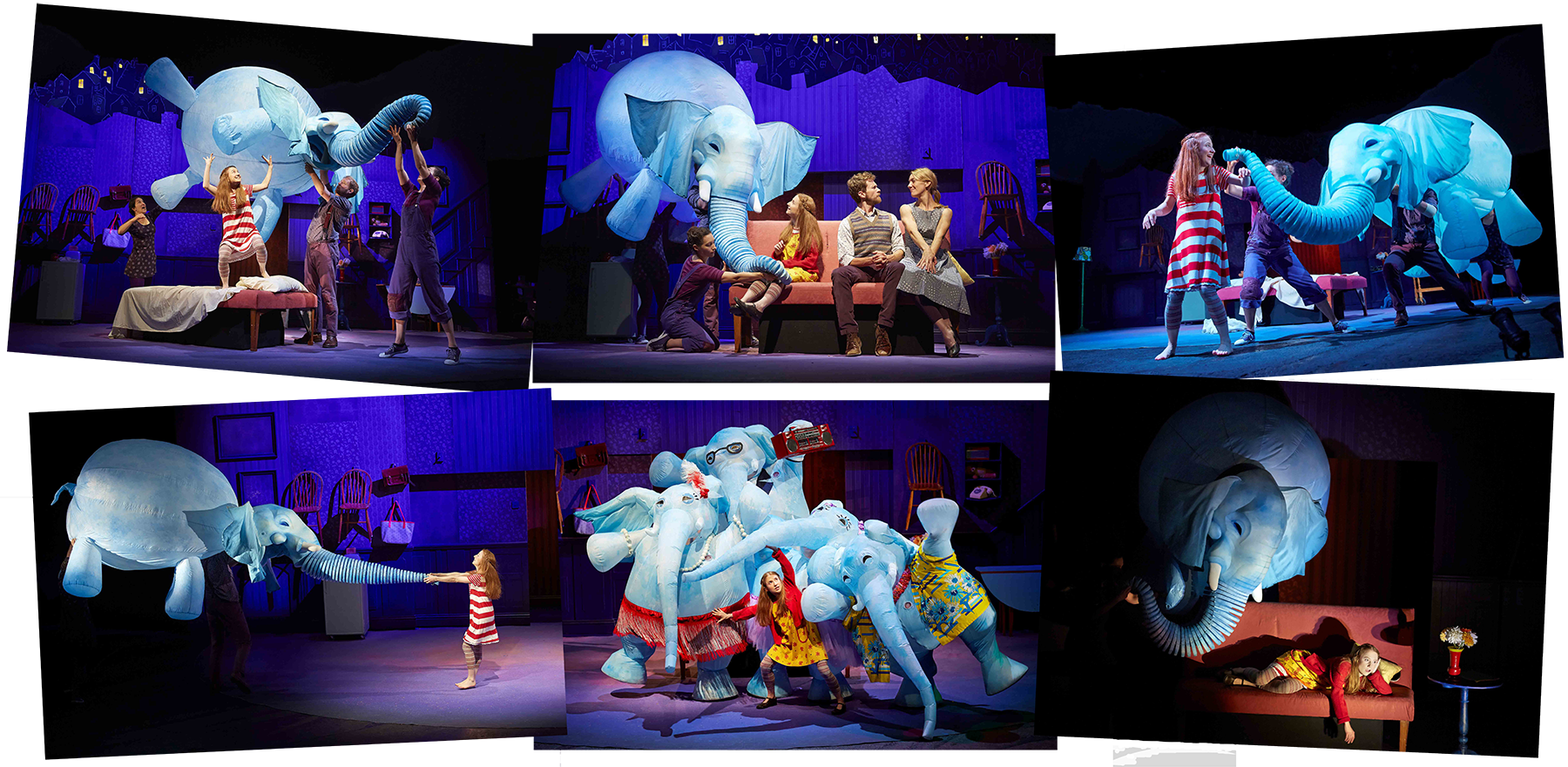 ★ ★ ★ ★ ★
'it's Elephantastic.'
Mumsnet
★ ★ ★ ★
'A big heart and an even bigger imagination. Full of wit, cheek and farts.'
Guardian
★ ★ ★ ★
'Wonderful. Anarchic.'
Sunday Times
★ ★ ★ ★
'The National Theatre has another hit on its hands.'
Telegraph
★ ★ ★ ★
'A delight for kids and adults alike.'
Evening Standard
★ ★ ★ ★
'Full of fun. Magical.
The Elephantom, giant, jaunty, floating, pale-blue ghost elephant puppet.'
The Times
★ ★ ★ ★
'The National Theatre's gloriously unsentimental new kids' show works its puppet charms.'
Time Out
★ ★ ★ ★
'Mischievous. Mixing a delicate, ethereal magic with earthy gags about farting, mess and smells.'
Financial Times
★ ★ ★ ★
'A sweet story with a big, elephant-sized heart.'
Daily Mail
After it's acclaimed season at the National Theatre,
The Elephantom has charged into the West End's New London Theatre
with War Horse for a sell-out summer season!
The Stars Come Out for Elephantom's Opening Night!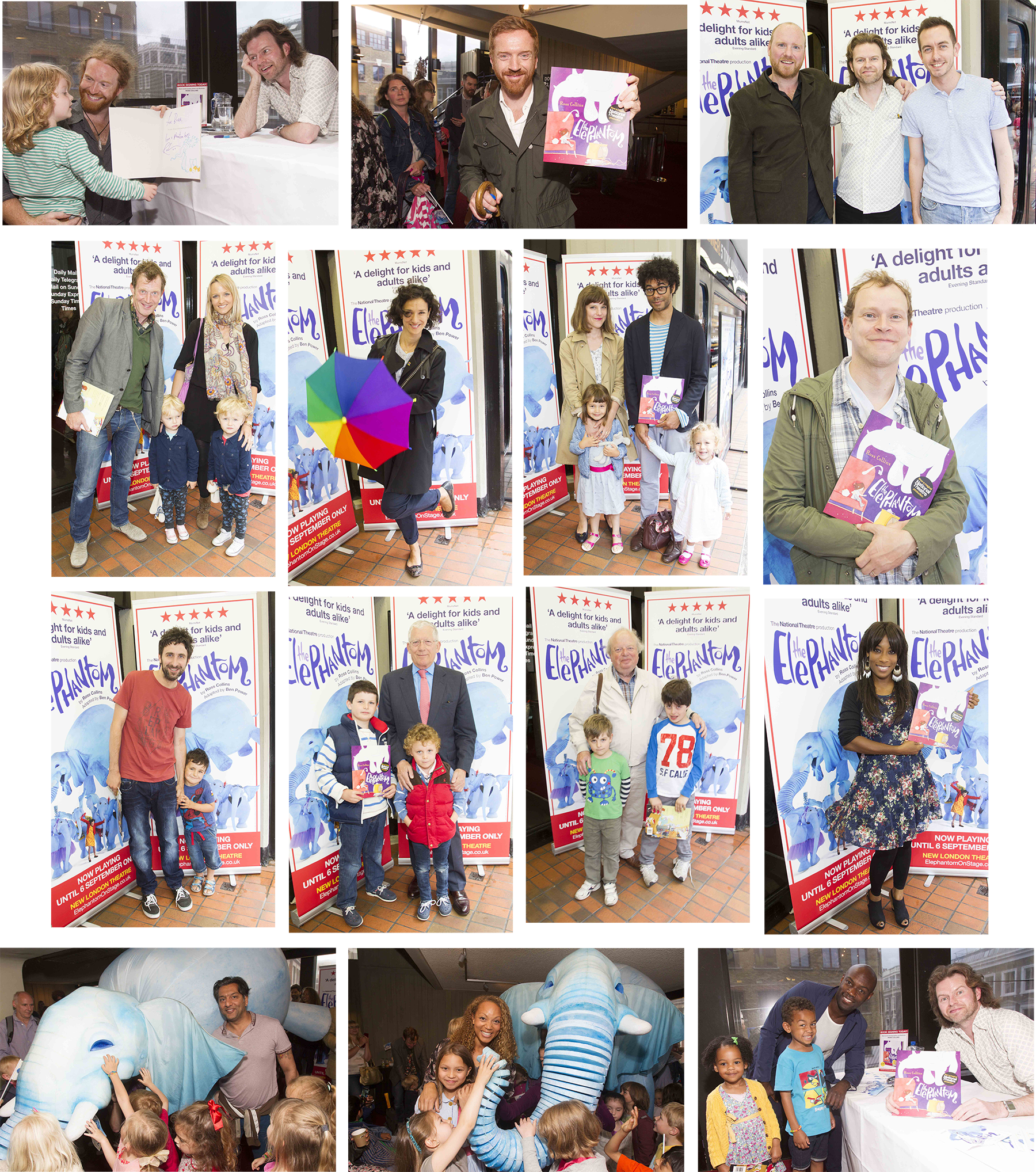 The Elephantom Haunting Trafalgar Square!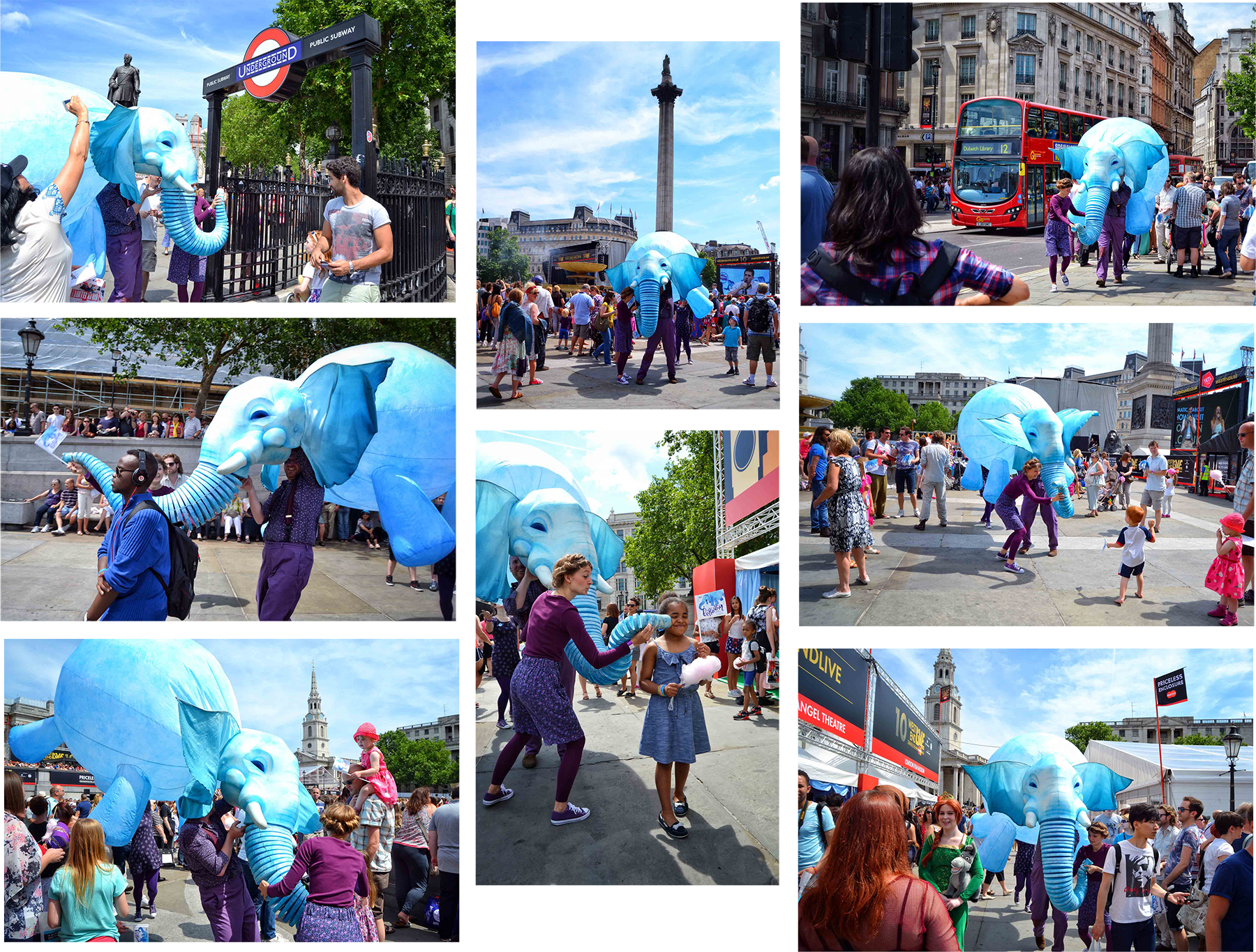 The Elephantom is dedicated to the memory of Nate Collins